Hello again,
As promised i have aquired some phtos of my achievements (or not really in the case of the bread...the less said the better)....
The bread looks nice and golden (think i overdid it on the eggy glazy stuff), and you can see where its mutated due to NOT BEING LEFT LONG ENOUGH TO PROOF. hmph.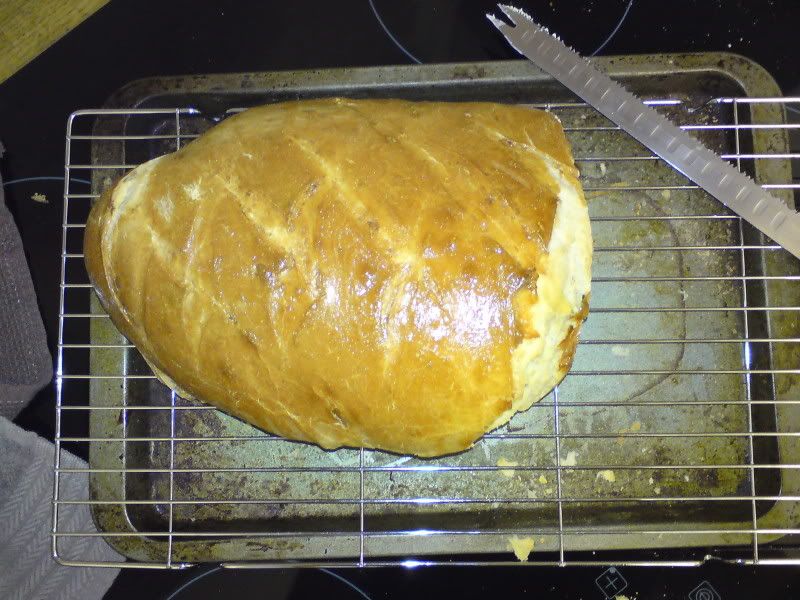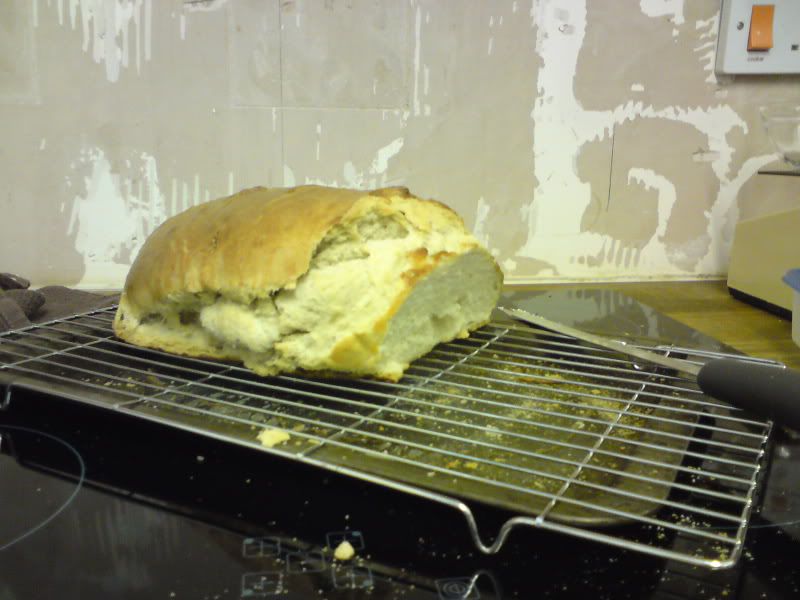 On the upside, Ive also got some photos of the Totoro cake I made for the Special Princess. She loved it so much, i was so very pleased *beams*
ooh ooh, i also found a photo of the campervan....it was a steep learning curve, and a bit wonky, but i think it has character. My boyf mum put it in the kitchen where it was a little warm, so it sagged a bit more. eep.