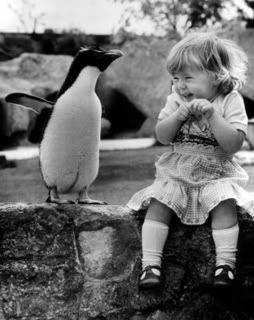 Hello world.
I have been inspired by mildycrafty to share my world with whoever might be marginally interested.
The story thus far....
whist roaming the chlostraphobic isles of the supermarket i had a notion. i looked at all the little vegetables and foodstuff trapped in their individual little packaging prisons, which, although brighlty coloured, did not seem right. Im not saying that i dont approve of supermarkets, I think they are the easiest place for finding things that are not so easy to come by given the general lack of 'specialist' shops around now, like butchers, and greengroces, although i do appreciate that the supermarket is most certainly the reason why these jems of the community have deminished so rapidly over the years....anywhoo. i decied to myself that someone, somewhere must have grown/baked/compiled said foodstuffs, and if they can do it, why cant i?
so my mission began. my slightly ambisious mind, teemed with the cooking channels on sky (more specifically Rachel Allens Bake, and Ace of Cakes....I know. eep) i decided that baking was not so much of a challenge, and worth a dabble.
I did some sky plus-ing, and purchased myself a Be-Ro book (what a godsend - we have all the editions ever made in the family, i prefer the old cover tho, this ones a bit naff) an absolute treasure for the basic stuff, which, unless you were taught by your parents (i wasn't), you would never know, as i dont think its at all obvious! and off i went.
So far I have sucessfully acheived cocanut buns, which involved pastry. this was quite successful, and amazed me that soggy gue can turn into something to tasty.
after the sucess of the buns, and the onset of a friends birthday i made a marble cake. i saw Rachel Allen bake it on her programme, adn she made it look so simple. it was, and i glazed it with oodles of chocolate butter icing, and decorated ti with a pretty pink princess crown made out of those icing ball things that lull you into a false sence of security, right before they break your teeth. looked good tho - i have a photo, but not on me, so ill have to update you all later.
This was followed by the birthday of my lovely chap. by this time i had been watching Ace of Cakes, and was convined that icing things with rolly icing would be aceivable....so i made a VW campervan, as he is OBSESSED with them. again i ill show photos when i can.
The next mission was, i think, the most challenging, and the steepest learning curve. I made bread. well kind of...it looked like bread, but i think i may have put a tad too much yeast in there. i also decided to work half from Rachell Allen, and half from a Deliah book i have borrowed, so there was soem conflict of interest, and i didnt leave it to rise long enough the second time. so it was a bit, erm, dense, and that could have had something to do with the yeasty taste also. so next time im sure it will be tonnes better.
the most recent thing i have baked, was another cake. again a marble one (as i realised when trying Be-Ro's recipe for victoria sponge that my cake tin is somewhat larger than 'normal' so there wasnt enough mix to make a deep enough cake - trial and error! the marble cake mix seems to be enough). i cut it in half and had chocolate butter icing int he centre, and coated the outside with it (it didnt register that this would make THE most sickley sweet cake in all the land, but hey..) then i surrouned the outside in bands of smarties forming a rainbow effect. i rolled some rolly icing out and cut a circle from it for the top, into whcih i scratched a design wtih a wooden skewer (it was a Totoro - my somewhat loony friend is obsessed by him, and has it splattered all over her cottage). i then used writing icing (watered down) and a pintbrush (cleaned!!) and coloured it in. i was so very impressed with how it turned out. MUST get a photo of that on here, its the best yet *beams*.
ttfn xx
ps. excuse typo's
.....dances away...